Six months ago I wrote a blog I called "Travelling to Africa" . It is now exactly one month since I came back from Kenya – after my third half a year stay in this African country . As I can call it my second home country is also part of the story . Thanks to my wife and her little family and some friends , I've got a sort of inside information and personal interpretations about what is happening or not happening. I am fortunate to have had access to " popular feeling " in the country which comes to expression on face book and twitter  After a month I've got it at a distance.
One of the most frightening events afterwards is: It was found 7 dead bodies in a mass grave just on the outskirts of Kitengela, the city where I live. There was much speculation about who and what this was. Newspapers speculated about the terrorist organization " Mundiki " were behind, others believed this was fight between " land grabbers ". In the past I've even had experiences with "land grabbers" in two cases. It was not particularly pleasant, but threatening. The last few times I went to the savannah, I was more afraid of the people I eventually met, than animals.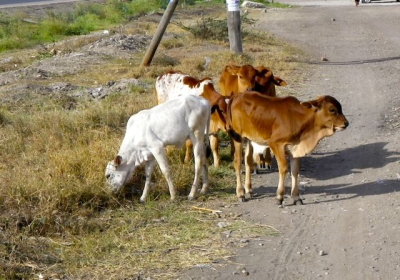 People in Kenya are afraid of the development of violence. Al – Shabab is a threat, Mundiki is another, lawlessness and robbers is a third, but perhaps most important is to survive in a world where prices are only going one way – up. Here, many feel that the government, politicians, fail most. The revenues do not seem to follow this trend. Wage levels for most occupations are low. People are a resource that is still needed, but they get little in return. No wonder that in many areas the "daily corruption" live on. The salaries are so low that they are insufficient to feed a family.
The political situation is also alarming. In 2010 the country did get a democratic Constitution by a referendum. The Constitution now is under attack from the president and politicians to undermine in any way they can. An important principle was applied: Media Freedom – the right to write and talk free in an open society. In more than one case, editors and managers of media companies have been summoned to State House, the President's government housing, to receive instructions from the president (who himself has admitted that he does not read newspapers). This has led to complaints in the press, some television programs have not been sent or been heavily edited. Free speech has not liveable conditions in this country, but the media are constantly trying to push the boundaries.

the Standard Hq
One program that was shown on the channel KTN was the program about the 2013 election. Was it a fair election? Although the program was heavily edited, it emerged strongly criticizing IECB standing for the election. There were a lot of mistakes that were done during the counting. Supreme Court (6 judges – part of the Supreme Court) approved the choice in the circumstances. Uhuru Kenyatta won the first round with 50.7 % of the votes. The program's conclusion was that he did not; there should have been a ballot no.2 between him and Raila Odinga of ODM.
Mzee Jomo Kenyatta
Who is Uhuru Kenyatta? He is the son of his father, the father of the nation, Jomo Kenyatta, and his third wife, who still lives and is one of the richest women in Africa. Jomo Kenyatta was all Kenyans president and had ministers from several tribes in his government, including Tom Mboya and Jaramogi Oginga Odinga (the father of Raila). The first was killed, the other resigned as vice president. KANU was the leading party in the country.

A MP not following the codex for throusers, giving the president and deputy president a good laugh!
Eventually, Jomo Kenyatta became more and more a Kikuyu, and added almost exclusively Kikuyu tribesmen in key positions. Therefore it came as a shock when Kenyatta died in 1978, and Vice President Daniel arap Moi promoted as president. He was not Kikuyu, but a Kalenjin. Moi became a dictatorial leader of Kenya for nearly 24 years. KANU was the only legal party in the country, and all critical voices were suppressed through a strengthened security police. The country came under strong political pressure from Western powers, and in 1997 Moi changed KANUs monopoly to multi partism, and in 2002 he was not a candidate in the presidential election. His candidate was Uhuru Kenyatta, but he lost to rainbow coalition Raila Odinga / Mwai Kibaki.


Kenyatta was still to be the leader of KANU until he founded his own party. What we are experiencing in our days is KANUs re-entry into Kenyan politics, but now under the name Jubelee. The president does what suits him without asking Parliament (a good example is the contract between a Chinese company and the Kenyatta government on the construction of a modern railway between Uganda and Mombasa, the biggest scandal since the Anglo-Leasing many claims. Worst is that Kenyatta would  pay Anglo-Leasing large sums for the loss they have had, a company that nobody knows who is behind, except what was presented when John Githongo revealed corruption in the Kenyan government in 2005. Anglo-Leasing was then the big villain.) He will modernize / digitize Kenya (all schoolchildren should get a laptops at school – the project has so far gone down the drain) and he waits a national enthusiasm for what he has started. He has not been given much accept, apart from a few (and Jubelee majority in Parliament). Of these few, it is worth noting that the former president, old Daniel arap Moi, now nearly 90, hails Kenyatta for what he does as head of government. Criticism, however, the president will not have.

Kibera slum in Nairobi
Kenya is a rich country, but yet are not these riches fully utilized. It's just discovered oil in Turkana . Who should get pleasure from it? Kenya is also a poor country . It shows the statistics for gross domestic pr. head and such measurements. Except in slums in the cities , poverty is not screaming in rural areas, but you may see it's there. I have travelled extensively around the country, been in almost all the provinces ; visited especially Maasai land, for that is where I live . Seen aid projects works and does not. We visited our sponsored child through the organisation, Plan, near Kisumu. It was a positive experience. In some areas , much attention at school . In other areas there are few schools such as in the Maasai area . It is connected to culture . Maasais are a proud people and they are proud of their culture . Therefore, they do want to change as little as possible. Schools and modern healthcare is therefore alien to them. Fatma has plans to organize an ambulatory health services in rural areas of Maasai in Kajiado County. Just get someone to support the project financially. It is more difficult to organize help- and support to nomads who move, than a sedentary farming population .


Kenya is a diverse country . The nature itself is diverse and beautiful. The coast has its environment with beaches and hotels , today visited by tourists, the Great Plains , savannas , Rift valley , mountains like Mt . Elgon , Kirinyaga and Aberdare mountains and Mt . Kilimanjaro, which at least is very visible from Kenya. As nature is diverse , there is also a diversity of cultures, from Maasai – samburu on the savannah to Swahili people along the coast , from agricultural peoples like Kamba , Kikuyu and Luo to the nomadic peoples of the north as Turkana , Pokot and Rendil .

Kenya is a country of tolerance . Yes, it is my contention , but al – Shabab are doing everything they can to destroy this claim. The Islamists have managed to do it in Nigeria , which is far away , but on the same continent , Africa. Swahili culture is a culture of tolerance . Christians and Muslims live side by side along the coast , church and mosque are nearest neighbours in some places. This you find largely everywhere in Kenya. The Muslim Academy in Lamu is a good example of this philosophy .

What has happened is that there have been many Somali immigrants / refugees to Kenya , and their culture is no tolerance culture ; thus becomes religion often pushed to extremes . It has been experienced in the district of Eastleigh in Nairobi where there has been some blasted bombs. Who is behind these terrorist attacks nobody knows, Mundiki or al – Shabaab? President Kenyatta wants to kick out all Somalis who have nothing to do in Kenya – preferably as many as possible.

Bomas of Kenya, also the center for counting votes in 2013!
As you understand . I am left with lots of impressions , both positive and negative . It was great to end my stay with a few days in Amboseli NR with good experiences for soul and mind with Kilimanjaro as a stunning backdrop . Yes, I'm going back .